Virtual Tour Showcase and Conferencing Solution
Share a simple link to your customers that allows them to join a collaborative chat room with the virtual tour, allowing you to make convincing sales pitch.
No matter where your clients are, you can now use VR sales tool to showcase them your projects without having to travel.
With inbuilt chat you can now sell your projects the way you would do at open house. Prepare your sales pitch and convert your clients remotely.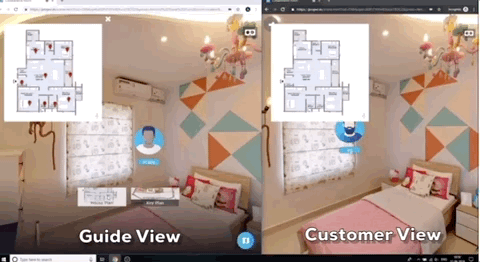 Our guide access allows you to control your client's view so that you can take them on a guided tour with your sales pitch.
During your presentation, you can point at specific features in your project, which can bring your client's attention where you would want.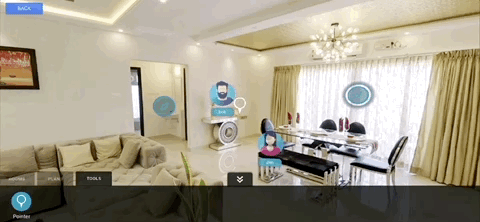 Now you can showcase your projects in a much more engaging manner at all your exhibitions and launch events with connected sales pitch.
With our avatar system, you can now understand where your customers are looking during your sales pitch. Simply select an Avatar, and we do all the tracking.
Our platform is built to work on any device, from mobile, to tablets, to monitor or even VR headsets. Your virtual tour presentation can be universal.
With Virtual Presenter, you can convert your leads faster, without having to travel multiple projects. Save time and money in every project.